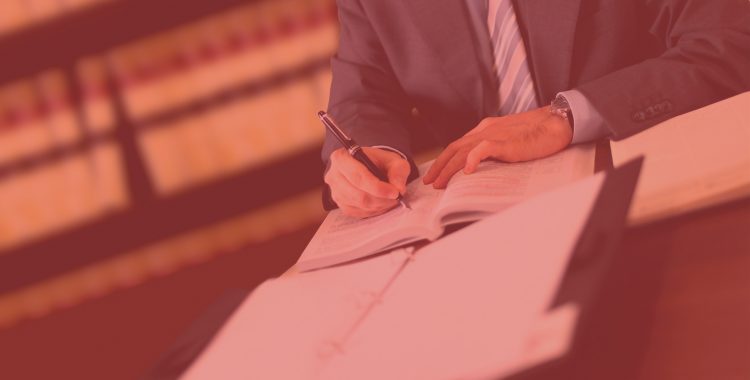 Administrative Law Topics
California Administrative Law Lawyer
There are numerous special topics unique to California Administrative Law. Our Administrative Law practice in California encompasses three categories at the state and federal levels; Professional License Defense, Business Regulatory Compliance and Education Law. Each Administrative Law category in California involves numerous unique areas of legal practice. It is important to retain an attorney with knowledge of complex legal matters within the California Administrative Law system. Examples of unique areas of Administrative Law in California include:
California Business Regulatory Compliance
We represent businesses and individuals in compliance matters facing disciplinary proceedings before California regulatory agencies. California regulatory compliance agencies possess Administrative and Civil enforcement authority. Penalties for Administrative and Civil violations enforced by these agencies are significant. These California regulatory agencies conduct investigations, issue Notices of Violation and conduct adversarial Hearings. Our firm provides legal representation in Administrative Law matters before the following California regulatory agencies:
Air Quality Management Districts
Air Pollution Control Districts
California Department of Industrial Relations
California Department of Pesticide Regulation
California Division of Occupational Safety and Health
California Energy Commission
California Environmental Protection Agency
California Fish and Game Commission
California Lottery Commission
California Education Law
Our law firm represents students, faculty, institutions and organizations in disciplinary proceedings involving institutions of higher and secondary education. While legal procedures vary, each high school district, college, university and graduate school adheres to basic principles of Administrative Law. Our law firm possesses extensive knowledge of the Administrative law disciplinary process at institutions of secondary and higher education. We provide legal representation in the following California Education law matters:
Business School Disciplinary Hearing
Charter School Revocation
College and University Faculty Tenure Hearing
Graduate School Disciplinary Hearing
NCAA Disciplinary Hearing
California Municipal Law
We provide representation to businesses in California facing the revocation of business licenses by municipal and county authorities. Many California local government entities require business licenses, conditional use permits (CUPs) and police permits to operate. Certain categories of businesses are subject to extensive municipal restrictions. Our law firm defends businesses in the following California municipal legal matters:
Business License Revocation Hearing
Police Permit Revocation Hearing
California Graduate School Accreditation and Approval
Our law firm represents domestic, foreign and international institutions of higher education in California. We represent these institutions seeking accreditation, approval and recognition by licensing entities in California. The application process for approval in California is complex, detailed and protracted. We represent institutions seeking the following in California:
California Chiropractic College Approval
California Registered Nursing Program Approval
California Administrative Law Attorney
We practice California Administrative Law. Administrative Law in California is also known as Professional License Defense. Professional License Defense encompasses Business License Defense, Financial License Defense and Medical License Defense. Millions of individuals and businesses in California maintain licenses issued by California Administrative Licensing Boards. The majority of California Professional License disciplinary investigations begin with the filing of a consumer Complaint. However, disciplinary Investigations also occur through sting operations, criminal conviction referrals and criminal investigations. Disciplinary investigations can result in a Citation, an Accusation or no discipline. A formal Accusation served on a California Professional Licensee provides notice to a Professional licensee that the Board intends to revoke the individual's Professional License.
The California Office of Administrative Hearings, also known as OAH, maintains several Court Hearing locations. OAH is the Court venue for Administrative Law disciplinary actions. These Court locations are in Los Angeles, Oakland, Sacramento and San Diego. In some instances, Hearings may be held offsite in Bakersfield, Fresno, Orange County, Riverside, San Bernardino, San Francisco, San Jose or Ventura. The Administrative Law Hearing is a formal Hearing before an Administrative Law Judge. Licensees facing an Administrative Law Investigation, Citation or Accusation should contact a California Administrative Law Lawyer for representation. Our law firm practices in the following Locations of Practice representing individuals and businesses before the following California licensing entities:
California Board of Pilot Commissioners

California Bureau of Electronic and Appliance Repair
California Funeral & Cemetery Bureau
California Department of Boating and Waterways
California Emergency Medical Services Authority

California Landscape Architects Technical Committee
California Secretary of State